2021 traces
/ Extracted ink from tulips Traces

/ 2021
Autonomous Traces (of what once was)


Photography has much to do with perception and perspective: under which circumstances is the object being photographed, what is the focus point, what is being captured in the first place? The question whether a picture can capture reality, slow down time in order to remember and understand its true nature, is becoming more and more complex when seen that the photographed object can show itself in so many ways. By dissecting a tulip, its color and its physical appearance, I try to counter the belief that photography is a tool to capture reality, and question whether there is an objective reality to begin with. Because which of the depictions is the real tulip, and is the one more tulip than the other? Is it still a tulip when slowly returning to the soil as simply a remnant of what once looked so sturdy and bright? In the delineation of the several colors extracted from a tulip, guided by the different influences of chemical reactions on its appearance, and the effect of time and light on its shape and vibrancy, I try to research the influence of ever-changing processes on our perception of what is real.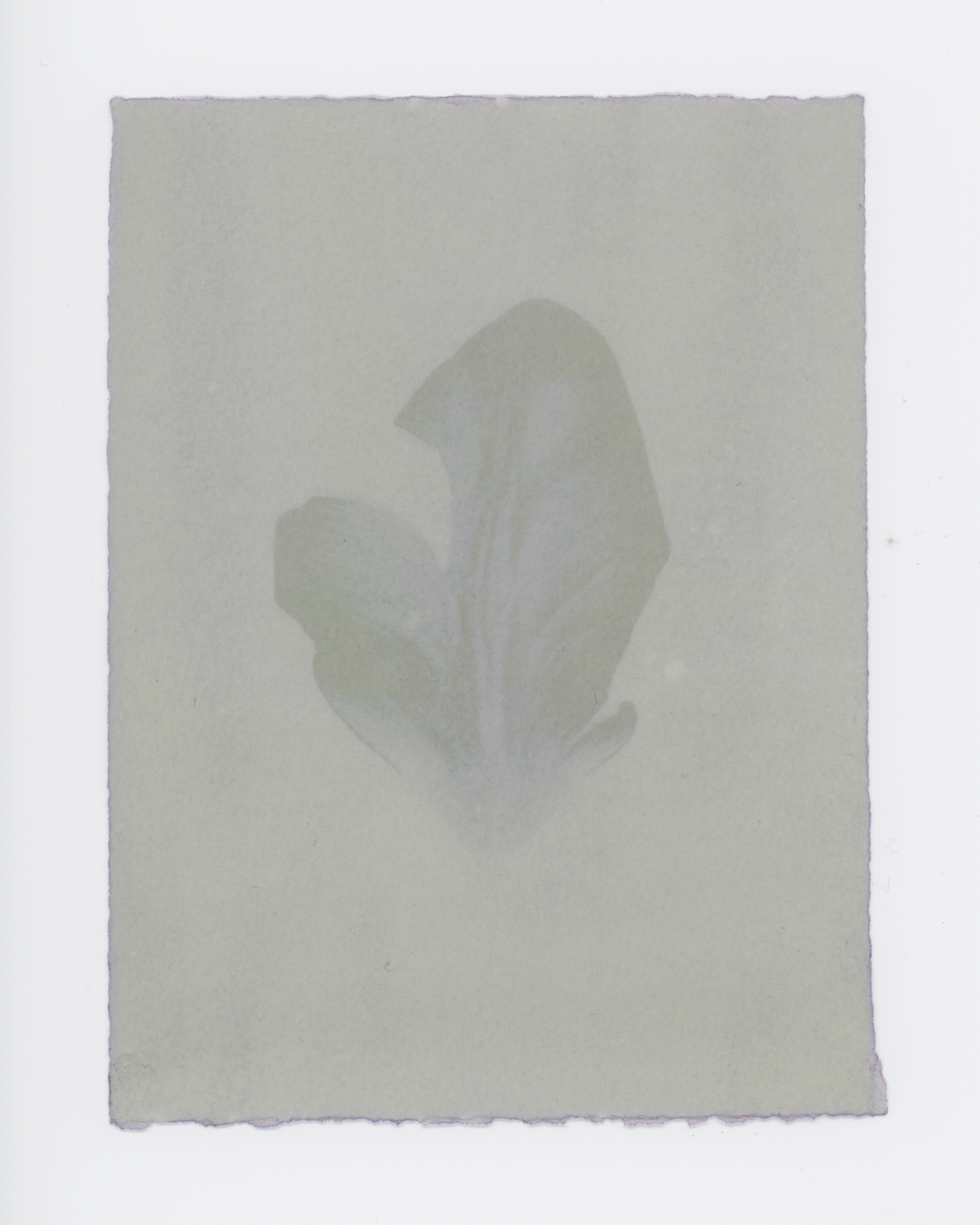 / Anthotype
Until we fade away
/ Toyobo print Tulip Bodies